Bounce House & Water Slide Rentals Kingsville, TX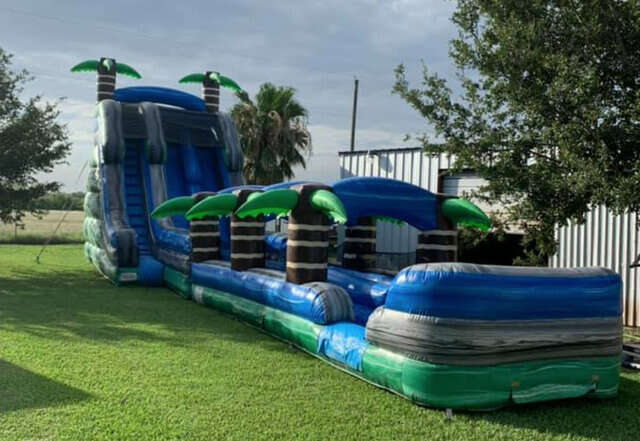 When it comes to fun in Kingsville, TX, we deliver!
Bounce House rentals are a great way to inject fun into your birthday parties within Kingsville, Tx, and we at Gigs Inc have just what you need to keep your guests entertained. But wait! It's not just at a birthday party where the fun occurs; other events like corporate functions, a family reunion, and a family get together also inspire a lot of fun. A few party rentals come to mind here, including bounce houses, moon jump rentals, inflatable water slides, and obstacle courses. But there's more and Gigs Inc supplies them all over South Texas.

If you are looking for bounce house rentals in Kingsville, Tx, look no further than Gigs Inc, a party rentals supplies company serving customers in Kingsville, Tx. So, no matter your location in South Texas, we will help you set up your bounce house rental for your birthday party.
Check Availability!
Order-by-Date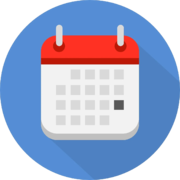 Interactive Game Rentals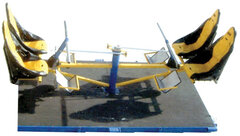 Obstacle Courses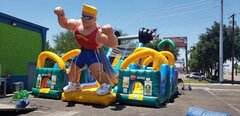 Party Attendants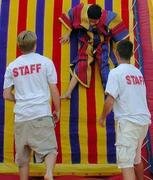 Combo Bouncer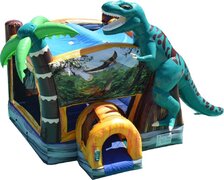 Wet & Dry Slides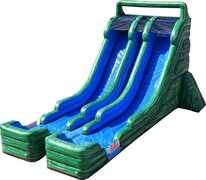 Carnival Rides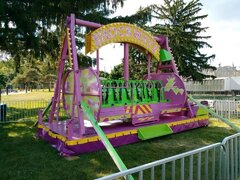 EURO BUNGY TRAMPOLINE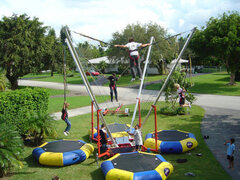 CARNIVAL GAMES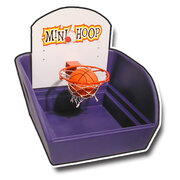 Mechanical Bull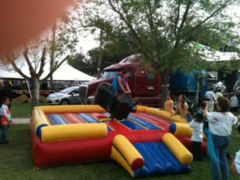 Trackless Train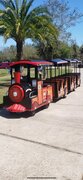 Tents, Tables, & Chairs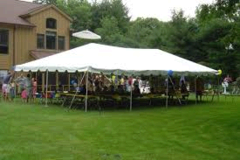 Zipline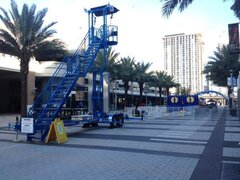 Generators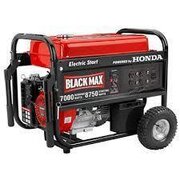 Barricades / Crowd Control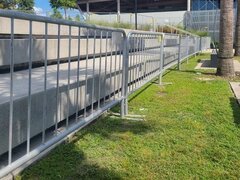 Concessions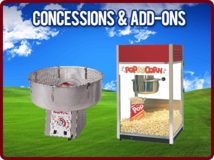 Portable Bars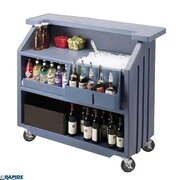 Arcade Games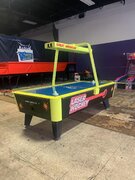 Holiday Inflatables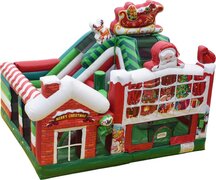 Dance Floor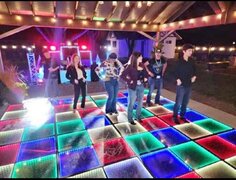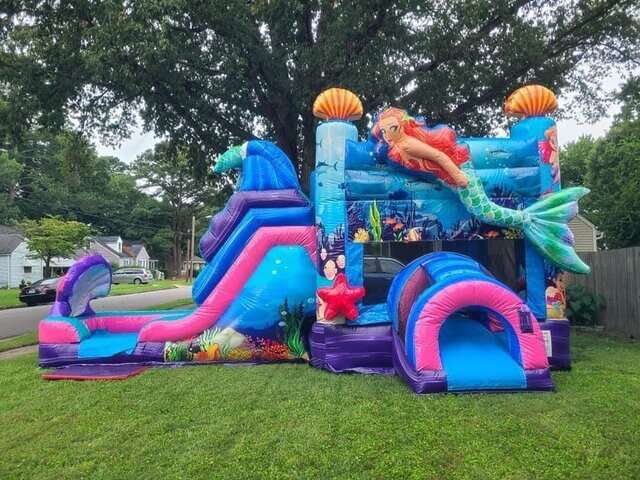 The Best Bounce House Rentals In Kingsville, TX
While it can be pretty challenging to find top-notch inflatable bounce houses in the city of Kingsville, Tx, do not worry because we have the largest selection in our company. We dislike the notion of kids staring on their screens all day without play activities like a moon jump and interactive gaming at obstacle courses. So we rent out our fantastic bounce houses so kids in Texas can develop their motor skills.

And no matter the type of event you are hosting, you will be sure to find a bounce house that fits your budget, needs, and preferences in our collection of party rentals. We've got you covered whether you are looking for a basic moon jump rental for a kids birthday party or bounce house combos for a family reunion. Besides bounce houses, we pride ourselves in providing a host of other party rental supplies like inflatable water slides that are a great option during the hot Texas heat. It's a welcome approach if you don't want your guests to lose interest and leave your party without goodbyes. Notably, our water slides can also be used as dry slides.
Check Availability!
The Best Selection of Bounce Houses & Water Slide Rentals Await!
Let's face it; no one wants to pay for bounce houses that are inadequately maintained, full of dirt, and stinky. Certainly not in Texas. Unlike some rental vendors that haphazardly maintain their equipment, you won't experience this with Gigs Inc. We believe that proper care and maintenance of our inflatables leads to a fun, comfortable, and successful event.

And it boils down to post-event thorough cleaning of the inflatables with non-bleach detergents to maintain their sparkling colors and delicate allure. After a thorough wash, we follow through with a disinfectant. We regularly crosscheck our inflatable party rentals before we rent them to events to see if there're any holes or broken parts. It ensures that your kids can have a fantastic moon bounce without the inflatable collapsing on them. This safety-first approach makes us a top choice renting business for customers hosting backyard, school, or church events.

When looking for party rentals in Texas, variety and style come to mind. You can never miss a fantastic inflatable bounce house when you visit our website to see the various designs that we have in our inventory. We are delighted to offer you great service that includes a bounce house combined with a water slide, moon jump rentals, obstacle courses, arcade game rentals, and climbing walls. And yes, all our party rentals in Kingsville, Texas, feature various designs (like a spaceship and unicorn designs) and sizes so your children and friends will have a wonderful experience at your festival.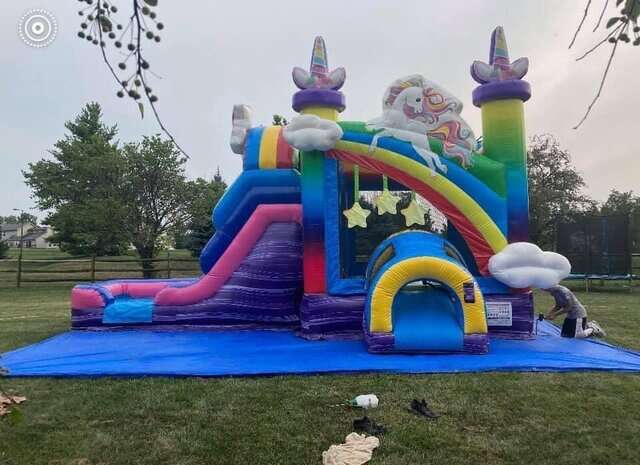 Are You Looking for a Full-service Bounce House Rental Company in Texas?
Among the companies in Texas that supply party rentals, we are one of the few companies that provide a full-service renting package for our customers. If you need tables, chairs, and inflatables for the festival you are organizing, look no further than Gigs Inc. We love to see all children and adults at parties having a fun-filled experience with our fantastic inflatable party rentals. We are also delighted to see them wining and dining on our comfortable chairs and tables, and it means the world to us! Typically, our delivery team will supply all the equipment and set up before the party kicks off. And we will always contact you before delivering your party rentals in Kingsville.
Check Availability!
Rent the moonwalks in Kingsville, TX that your guests will love!
We know you'd like to work with a Texas-certified business that operates within the boundaries of the law. So we have all the necessary documents to show that we are a licensed and insured business ready to make your special event extra-special.

Our previous customers frequently contact us wanting to re-hire our services because of how positively we have impacted their events. Also, our moon jump rentals in Corpus Christi, Texas, come at ridiculously affordable prices and account for most orders within the city. We are confident you will have an awesome moon jump with your friends on our moonwalk. Additionally, we frequently update our inventory and work closely with other rental industry experts to ensure we keep up with current trends and designs.

Our customer-first approach is immediately noticeable when you contact us to place a request for party rentals. We will listen to you, noting down all your specific designs, colors, the space available in your compound, and your location in Texas. We also will take care of delivery, installation, and monitoring of the equipment so you can focus only on the fun stuff. It takes as little as a minute to navigate our user-friendly website and browse through our various selections. And if you don't find what you are looking for, please get in touch with us immediately. Our friendly and approachable customer service team is ready to answer any questions you might have.