Vertical Obstacle Course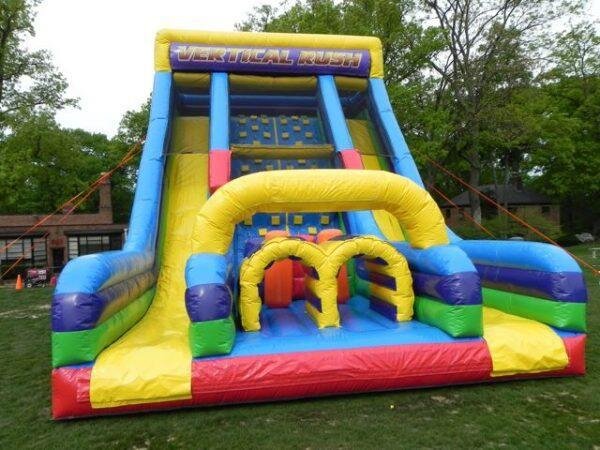 Actual Size: 16'W x 40'L x 28'H
Description
Here's an inflatable that is totally unique – it has a climbing wall on the back wall, flanked by two slides! This Vertical Rush Inflatable Obstacle Course is going to be an absolute blast for everyone. Standing an amazing 28 feet tall, anyone of any age can use this and have the time of their life!
Players get access to the wall by going through two inflated tunnels. The climbing wall itself is made with inflated "rocks" made from the same vinyl as the rest of the inflatable, so they are comfy on kids' hands to grip and climb with. Once at the top, they can then choose either the left or the right slide to come back down. Padded walls keep everyone on course, and a long finishing chute with a small bumper at the end brings everyone to a stop.
You can choose to just let everyone have a great time, or you can set up challenges and give out prizes. Whether people compete against each other individually or as a team is up to you. The team with the best time wins!